Model FC1000α
Standard machine for stick packs, Best selling machine in the world.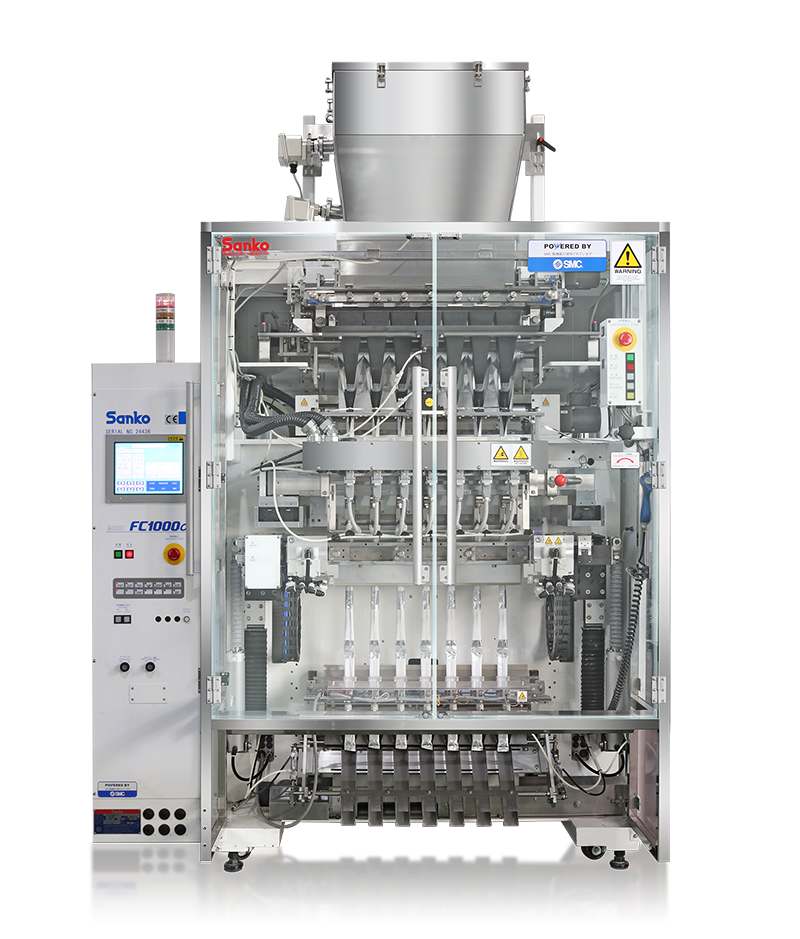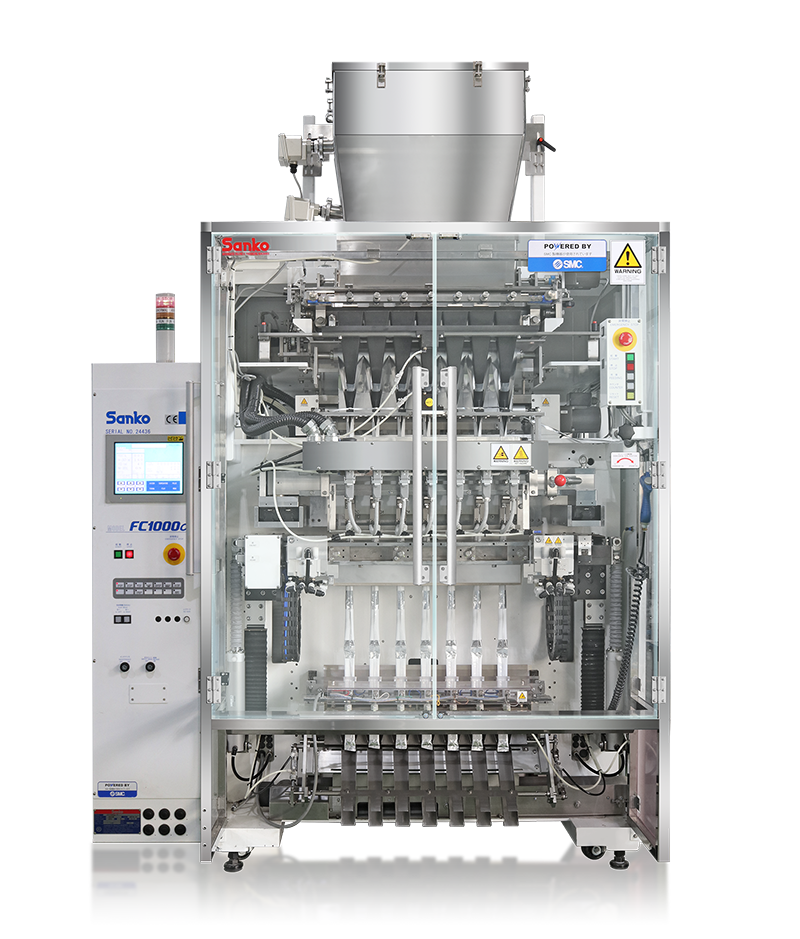 Packaging Dimensions
Exmp. Maximum number of lines of Fin Seal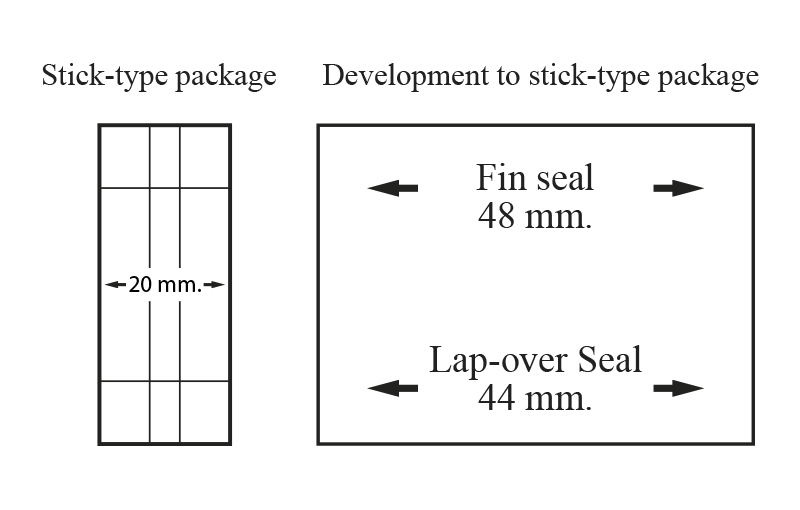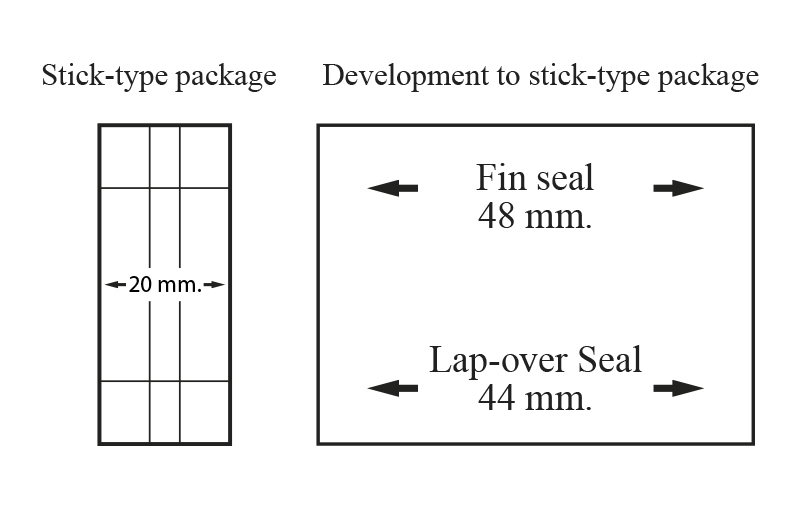 Standard devices
– Heater temperature monitor
– Film end stop device
– Abnormal air pressure stop device
– Total counter
– Preset counter
– Pattern matching devise
– Film joint detector – Detective removal devise
– Edge slit removing device
– Horizontal sealing position changing devise of dial type
(used for matching the pattern)
Packageing style
When the film width is 1000 mm., the effective width is 980 mm.,
because about 20 mm. in total is slit at both sides.
a. Fin seal: Bag width 20 mm (20mm + 20mm + 4mm + 4mm=48mm) 980mm/48mm = 20.4 = 20-lines (A maximum of 20 lines).
b. Lap seal: Bag width 20 mm (20mm + 20mm + 4mm = 44mm) 980mm/44mm = 22.27 = 22-lines (A maximum of 22 lines).
NOTE: Details of the calculation will be discussed with you and
determined when determining the specifications.
Specifications
Specifications
Model FC1000a
Dimensions
2,354 wide x 2,455 deep x 2,463 high mm.
(The height may slightly vary depending on the machine)
Air consumption
0.8 MPa, 1,000 NL/min.
Weight Approx.
3,000 kg
Power consumption
7 kW at peak, 4 kW on the average
Dimension of bag
50 to 190 long, 10 to 60 wide, mm (specified dimension)
Film width
1,000 mm. max.
Packaging speed
20 to 100 bags/min. per line When 20 lines, 400 to 2,000 bags/min.