Model MC101
Equipped with microcomputer. Easy for change settings.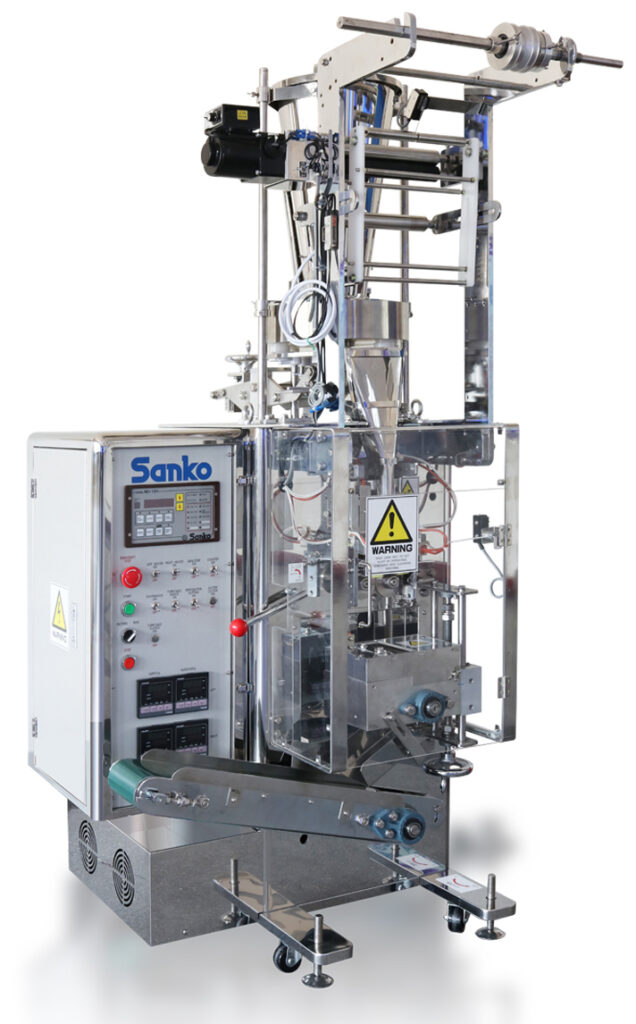 Packaging Dimensions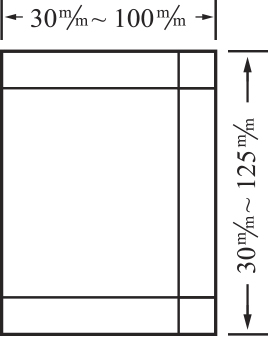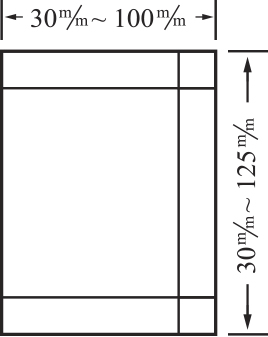 ​Standard devices
The Model MC101 is at the top of the best-seller list and excellent in operability and versatility.

By virtue of the built-in microcomputer, changing the length of the bags and photo cell control can be set digitally by simple operation, and the volume of the material to be packed can be change with ease.

This model also can deal with powder material by attaching an auger filler for fine powder (Option)
Operation panel
– The length of the bag can be set digitally by simple operation by virtue of the microcomputer.
– When the abnormal stop device is actuated, the warning lamp goes on.
Specifications
Model
MC101
Packaging speed
60 to 120 bags/min.(The range will be discussed and determined later)
Packaging volume
60 cc. max.
Electric power
– Main motor : 200 W, 1.2 kW at peak. 1.0 kW on the average
– Bag feeding motor : 280 W
– Film feeding motor : 50 W
– Heater : 180 W × 2,180 W × 4 (option) (Both sides sealing : Option)
Dimensions
830 wide × 730 deep × 1,725 high (Subject to change)
​Weight
Approx. 350 kg.